Helix DeltaT Online Conveyor Design Software
Design and Analyze Belt Conveyors quickly and easily.
Learn more
Designing or Upgrading Belt Conveyors?
Do the calculations on your web-browser, no software installation required.
Helix delta-T has been used as the design tool and proven in many thousands of real conveyor installations in more than 25 countries around the world since 1991. The latest version brings you even more power and flexibility in your conveyor designs.
Calculate Motor Power and Belt Tensions
Use calculation methods CEMA, ISO 5048 or the Viscoelastic method for low resistance rubber belts
Dynamic Analysis calculation for Starting and Stopping for long overland high power conveyors
Databases for quick equipment selection for Belts, Motors, Gearboxes etc.
Calculate Vertical Curve radii and super-elevation (banking) angles for Horizontal curves
Share conveyors with other users for project collaboration
Open multiple conveyor files in your browser tabs
View Belt Tension graphs and generate pdf Reports
View our Videos page for more videos on how to use the program.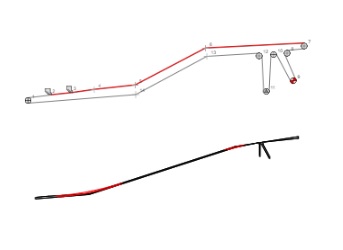 What is Helix DeltaT Online
Delta T Online Introductory Video Long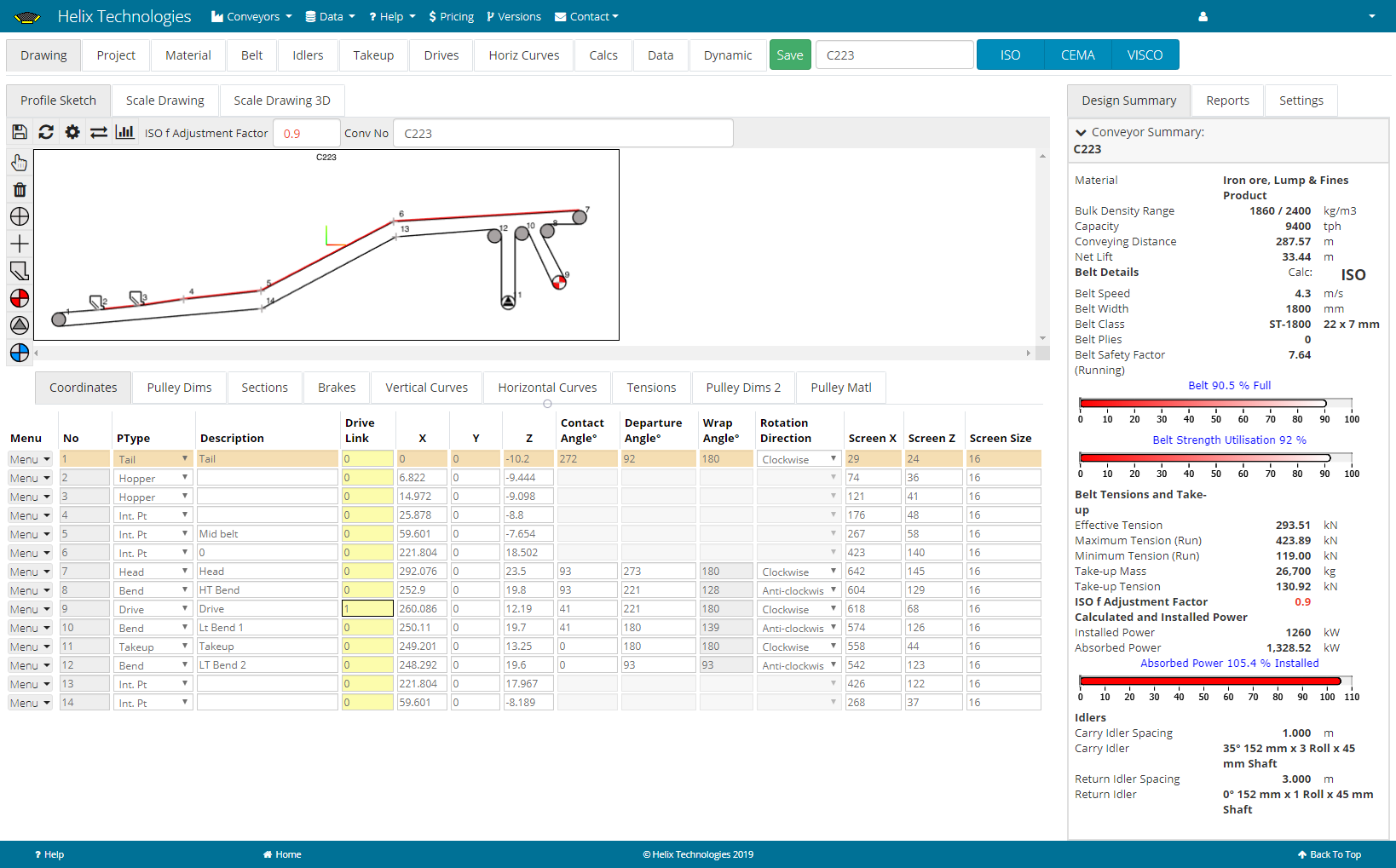 ---
Draw your Conveyor
Build your conveyor model, copy a demo conveyor or paste coordinates from a spreadsheet. Upload an existing Delta T6 .xml conveyor design file.
---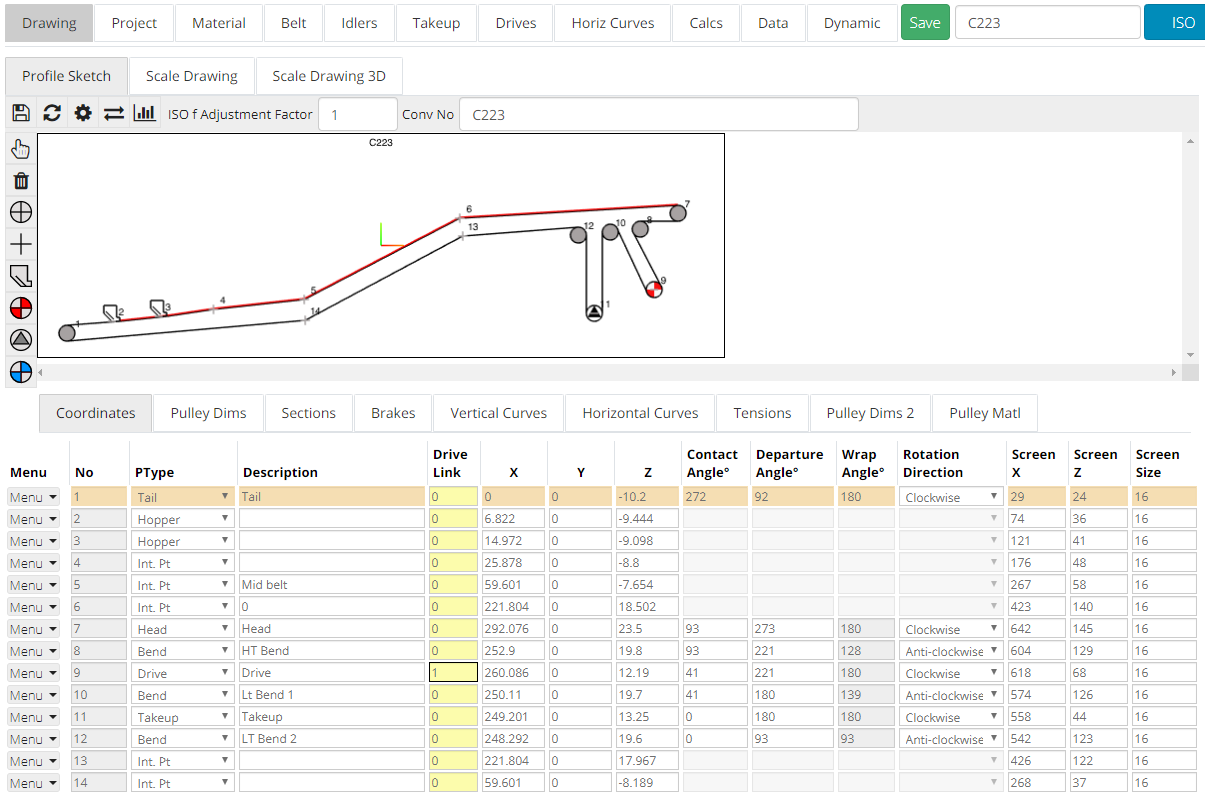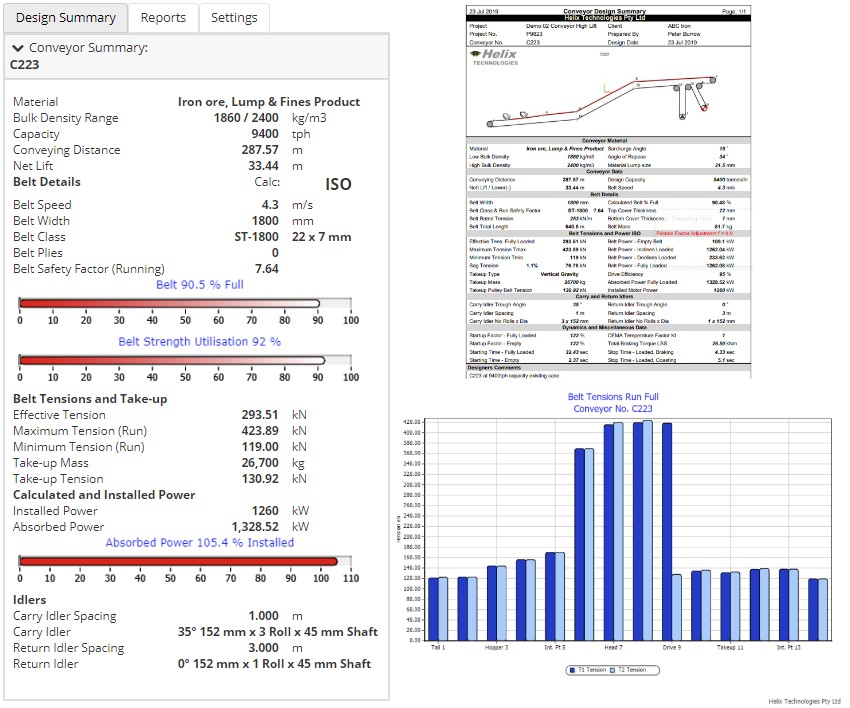 ---
Calculate and View Reports and Graphs
Calculate your conveyor using the ISO, CEMA or Viscoelastic methods or the Dynamic Analysis method for long overland conveyors during starting and stopping. create pdf reports and Graphs of Belt tensions.
---
---
Calculate and Optimise Vertical and Horizontal Curves
Determine the optimal Vertical and Horizonal Conveyor Curve Radii and horizontal curve super-elevation.
---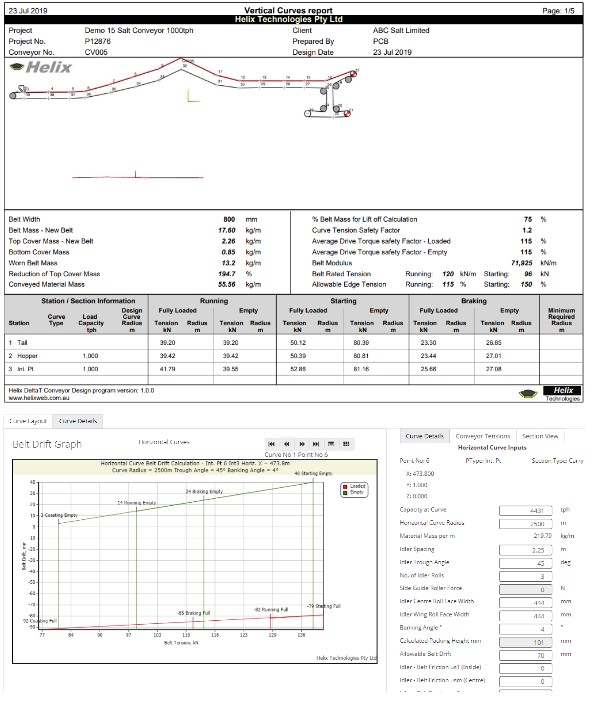 Need help getting started?
We can build your conveyor model in the software for you
Send us the conveyor and drive drawings or a CAD model
We will create the conveyor model and share the file with you
You can take it from there and perform the calculations
Read through the help files and watch the help video
Ask us for help
We also offer full consulting services for conveyor design and analysis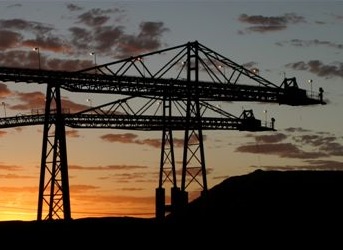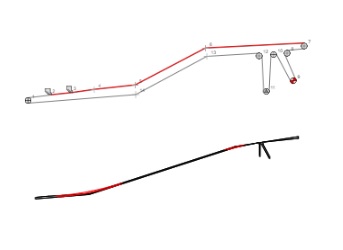 Subscription Versions



Number of Conveyor File Storage
Starts at 100
Starts at 100
Starts at 100
Capacity
Capped At 1000 tph
Unlimited tph
Unlimited tph
Number Of Drive Pulleys
One
Unlimited
Unlimited
Number of Sections, flights, pulleys
Unlimited
Unlimited
Unlimited
Static Analysis
Horizontal Curve Design
Dynamic Analysis

Get optional Support and Additional Conveyor File Storage Addons
Have a look at a few demo files
---
Have a look at the Help topics